Announcements
Workforce & Community Education
Southeast New Mexico College announced three finalists for the Vice President of Workforce and Community Engagement
After an extensive search, Southeast New Mexico College announced three finalists for the Vice President of Workforce and Community Engagement. The finalists include Dr. Monty Harris, Dr. Robert Munoz, and Dr. Klaus Tenbergen. The open forums for the VP of Workforce Development and Community Engagement will take place Tuesday, May 23, 2023 through May, 25, 2023 from 2:00 pm to 3:00 pm in room 153. Community members, faculty, staff, and students are invited to attend.
5/23/23, 2:00 PM-3:00 PM: Dr. Klaus Tenbergen
5/24/23, 2:00 PM-3:00 PM: Dr. Monty Harris
5/25/23, 2:00 PM-3:00 PM: Dr. Robert Munoz
Meet the Candidates 
Monty Harris, D.C., is a native of Washington State, where he graduated from high school and earned an Associate in Applied Science—Fire Science Technology from Spokane Community College. He worked as a fire fighter and paramedic for the City of Richland (WA) Fire and Emergency Services Division for ten years, and then attended Sherman College of Chiropractic in Spartanburg, SC, graduating with highest honors. Private practice as a Doctor of Chiropractic in Washington and then Oklahoma followed, where he was also Clinic Director of a non-profit children's chiropractic center. Teaching as an adjunct instructor for Oklahoma State University—Oklahoma City led to a full time faculty position at the former New Mexico State University Carlsbad where he is a tenured Professor of Anatomy and Physiology. Dr. Harris accepted appointment as Interim Vice President for Academic Affairs for the newly independent Southeast New Mexico College, serving for one and a half years. He now serves SENMC as Interim Vice President of Workforce Development and Community Engagement. Dr. Harris and his wife have two daughters and five grandchildren. Personal interests include family, guitars, music, and community service.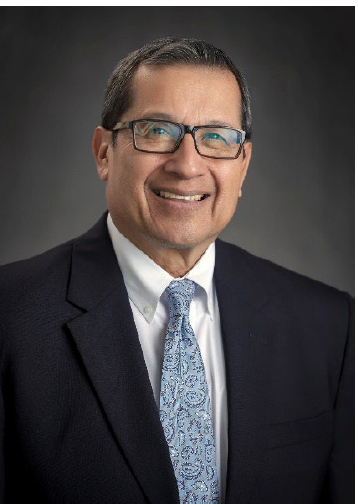 Dr. Robert Munoz, a first-generation college student, is a 30-year veteran of higher education. He began his academic career at Odessa College where he served students as a teacher and later as a dean. He is a founding vice-president at Tarrant County College Trinity River campus located in Fort Worth, Texas and most recently was an associate provost and vice-president at Sul Ross State University. Prior to his fulltime work in higher education, Robert worked in oil related manufacturing companies, served five years as an adult probation officer and even ran a water park for four summers.
He is a native of El Paso, Texas. In 1994 he received the NISOD Teaching Excellence award from an organization based at The University of Texas at Austin. In 1998 the management program he chaired was named an exemplary program by The Texas Higher Education Coordinating Board. In Odessa he served on several boards and served as Chairman of the Odessa Chamber of Commerce in 2004-2005 the first Hispanic to do so.
In Fort Worth he has served on the board of directors of the Fort Worth Chamber of Commerce and is past Chair of the Central Area Council. He also was on the United Way of Tarrant County Cabinet, GIRLS INC board of directors, Career and Technical Education Advisory Committee Fort Worth ISD, immediate past president of the Hispanic Wellness Coalition of Fort Worth.
He received several awards in Odessa for his leadership in the community. In Fort Worth the Hispanic Women's Network of Fort Worth honored him with the 2012 Brillo award, Hispanic Heritage Award 2014 from The United Hispanic Council of Tarrant County, and in 2015, named the Fort Worth Hispanic Chamber Champion of the Year. In May of 2019 the Hispanic Chamber of Commerce honored him with the chairman's award. In November of 2022, he was named a Distinguished former Odessan by the Heritage of Odessa Foundation.
He holds an AAS in Management from Odessa College, BS in Criminal Justice from the University of Texas at El Paso, master's in counseling from Sul Ross State University and a Doctorate in Educational Administration from New Mexico State University. He is married to Kristi and is father to Jordan their daughter a graduate of Texas State University San Marcos.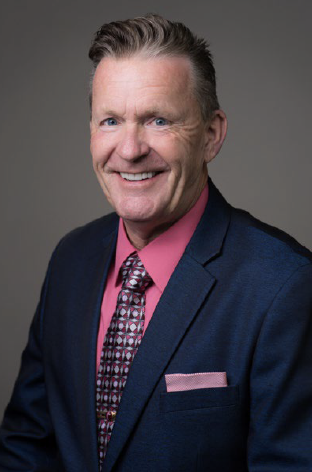 Dr. Klaus Tenbergen earned a bachelor's degree from Kendall College in Chicago, IL, a master's degree in management from Cardinal Stritch University in Milwaukee, WI, and an Educational Doctorate (Ed.D.) in Post-Secondary Educational Leadership (including Community College Leadership and Administration) from California State University in Fresno, CA.
Dr. Tenbergen began his career as an educator at Kendall College in Chicago, IL where he developed his educational skills as Department Chair. At California State University in Fresno, he was Program Director and Associate Professor (tenured). Tenbergen became Associate Dean, Center of Excellence in Cleveland, OH. and was the Dean of Career Technical Education & Economic Development in Sonora, CA. 
During this time, Tenbergen led four successful California Apprenticeship Initiative, New and Innovative Grants, providing unmatched opportunities to rural community college students. Currently, Tenbergen serves as Executive Director for Workforce Development in Ann Arbor, MI.
Tenbergen is committed to social and racial justice and is interested in joining a community dedicated to resolving these inequities through educational opportunities. He recognizes community colleges' critical role in social justice, has ideas and vision to improve and expand existing approaches, and is committed to achieving equitable academic success for each student. He has a true sense of social responsibility and a strong interest in the community and world in which he lives. These qualities will most certainly filter into his leadership at the community college. It is his mission to ensure that all students have full and equal access to academic opportunities and are not subjected to any discrimination in any program for any reason. This includes but is not limited to discrimination based on gender, race, ethnic identity, sexual orientation, or religion.
He will provide experienced leadership for the academic division and the planning, management, evaluation, and allocation of resources. Because he demonstrates high emotional intelligence and understands the importance of human talent, he will create space for diversity of thought in an environment of total transparency and responsibility as Vice President of Workforce Development and Community Engagement.Tenbergen brings a vast amount of knowledge with him including curriculum and program development, teaching, and learning environments as part of planning and assessment, accreditation, and reaffirmation. His leadership will ensure consistent quality standards in curricula and programs that meet the needs of all students and the workforce. He also has much experience in student access, support services, advising, and retention. This goes hand in hand with Tenbergen's top priorities: student success, retention, and graduation. To create this optimal learning environment, he will always support administrators, faculty, and staff, he will be their biggest advocate.