Fast, Flexible, First Choice
KEVIN BEARDMORE, ED.D.
22 March 2023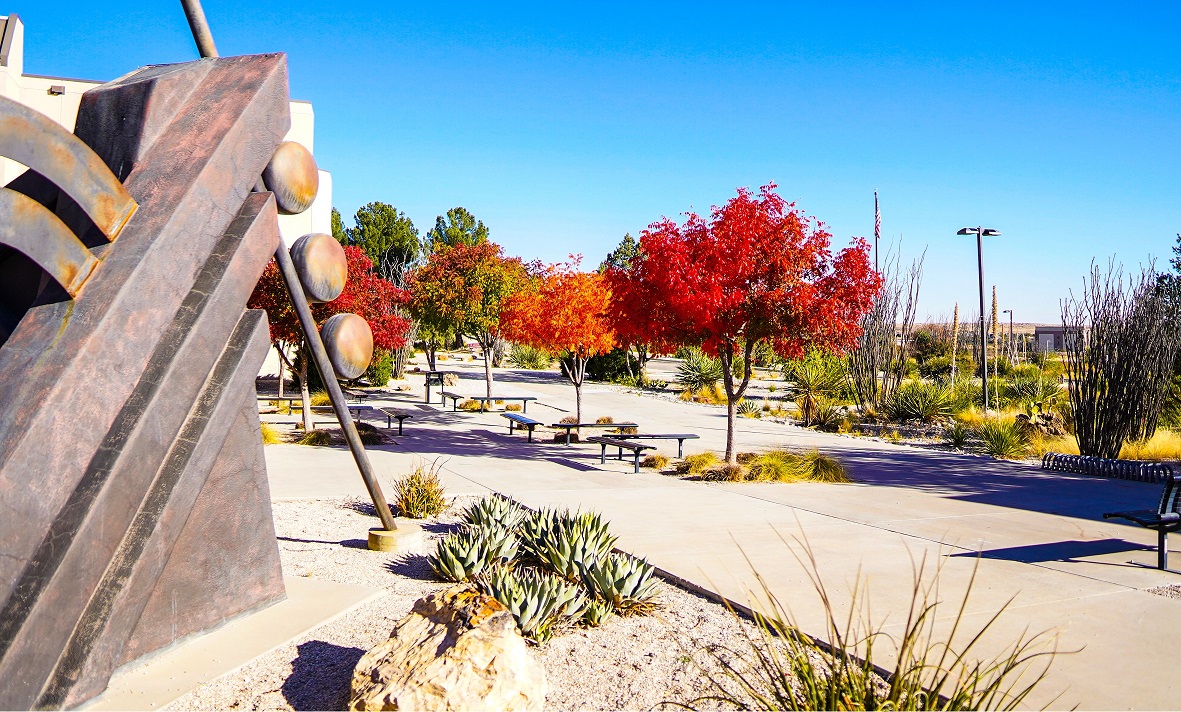 Soon after I started at Southeast New Mexico College I was asked about my vision for it.  While I enjoy tough questions, this was one that I was not ready to answer.  Of course, many expect a president to immediately recognize the important issues to address—and yes, I already had several items in mind—but coming to a snap judgment is a classic mistake that all too confident administrators make.  It would take time to discern what really needed to be done.
 And much of the path had been set.  Last fall the Board approved a new strategic plan for 2022-25 that focused on our commitment to the diverse populations we serve, the success of our students, community engagement, workforce development, and needed construction, renovation, and upgrades.  Work was underway in finalizing our status as an independent college, but there were still many steps to complete.  Some actions were very recent, but essential.  One was establishing a new executive level role, the Vice President of Workforce Development and Community Engagement.  Currently held on an interim basis by Dr. Monty Harris, this position has been critical in advancing our plans for new offerings to address local workforce needs and a new building to house trade and technical programs.  In the case of one key partner, the Department of Energy, we are working on a major grant-funded initiative that we hope to bring to fruition soon. All this would not change.  The ship had sailed.  But I needed to chart the course and guide us to our destination.
Now that I have met and spoken with students, numerous community partners and stakeholders—as well as over ninety percent of our full-time faculty and staff—I better understand the challenges and opportunities in front of us.  Our college's planned journey remains the same, but now I know the approach that we will take to get there.  There are three key elements:
We need to be fast.  Responsiveness is king in today's rapidly changing world, but institutions are usually not quick to act.  Universities are a classic example.  The last of our college's tethers to New Mexico State University will be cut this summer.  Decisions are now made in Carlsbad with oversight by a locally elected Board.  We are free to act to benefit the students and stakeholders we serve.
We must be flexible.  We are no longer beholden to university policies and procedures that we do not control.  If there is a process that needs to change, or an exception that can be made, the responsibility is ours.  We will be guided by the maxim that if we can help, we will.
We want to be your first choice.  Some see two-year public colleges as an excellent backup plan when things don't work out at "Big State U" or "Ideal Small College."  Yes, we will always be the price leader, but we are more than that.  Our college is not only close to home, it is staffed by fellow citizens who are invested in the success of our community.  Students are taught by highly qualified professors who are focused on teaching.  Our classes are small and include students from all walks of life, but even more important, the programs we offer are not for a job in a distant city, but attuned to careers available in Eddy County.
I invite you to look at what we have to offer you at SENMC.  If you have questions or suggestions, contact me at kbeardmore@senmc.edu or 575.234.9211.  I look forward to hearing from you!