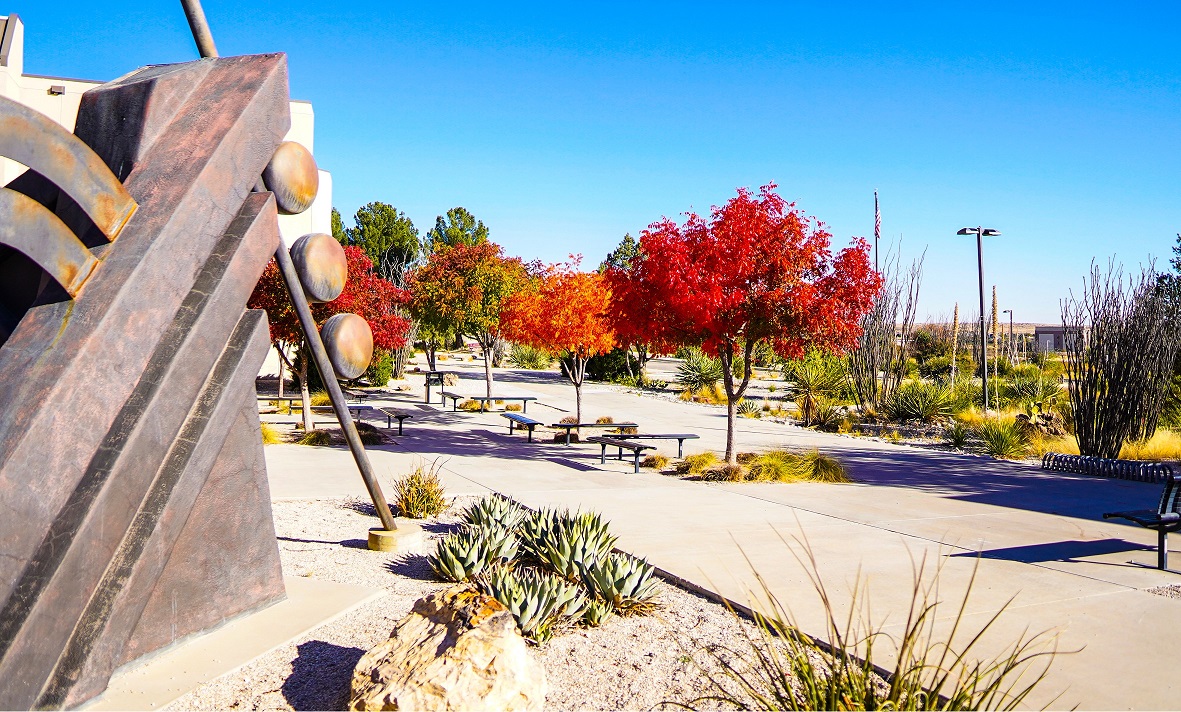 About Southeast New Mexico College
Southeast New Mexico College "SENMC" was established in 1950 as the State's first Community College and was named the Carlsbad Instructional Center. Ten years later, the Center was renamed as a branch campus of New Mexico State College System. In 1980, the campus was relocated to a new building, which was expanded with an additional wing of classrooms in 1987. In 1996, computer facility wing for occupational programs was added to the existing facilities. The newest building, the Allied Health Center was completed in 2011 to house programs in Nursing and Allied Health.
The College celebrated its 70th year record of accomplishments on October 2, 2020. Throughout its existence, the College has helped shape lives and in turn, shape the community of Carlsbad. The College appreciate the continued support of Carlsbad and Eddy County community. Effective July 1, 2021, SENMC Carlsbad started another phase of its rich history by transitioning from NMSU Carlsbad to Southeast New Mexico College as an independent Community College.
Southeast New Mexico College (SENMC) is accredited by the Higher Learning Commission. For 1998, 1999, and 2000, SENMC was the only two-year college in the state to be recognized consecutively by Quality New Mexico. SENMC has a student population of approximately 2,000 students, approximately 41 full-time faculty members, 63 part-time faculty members, and 72 full-time staff members.
SENMC Education 
SENMC offers a variety of quality educational opportunities. The college is the Eddy County provider of Adult Education (AE) services. The college offers developmental studies designed to provide students with basic skills needed to achieve academic success. Certificate programs of 30 to 36 credit hours are designed to provide the students with marketable and employable skills upon completion. Associate of Arts degrees are designed for individuals who plan to complete their educational goals with a baccalaureate degree. Associate of Applied Science degrees are designed for those who enter the workforce upon graduation. Transfer programs are designed to provide freshman- and sophomore-level coursework for students planning to transfer to institutions offering baccalaureate degrees. Non-credit programs offered through Community Services and Continuing Education programs provide a variety of educational, personal interest, and enrichment programs for all ages. Southeast New Mexico College hosts the regional Small Business Development Center (SBDC) and the Manufacturing Sector Development Program (MSDP) that serves business and industry training needs through customized programs.
Contact Information
Southeast New Mexico College 
Location: 1500 University Drive 
               Carlsbad, NM 88220
Phone: (575)234-9200
General Campus Hours:

Monday-Friday: 8:00 am - 5:00 pm