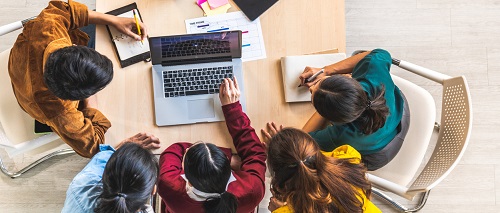 SENMC Financial Aid Office
The Financial Aid Office at Southeast NM College (SENMC) serves as a resource to help students pay for the cost of college. The programs administered by this office include grants, loans, work-study, and scholarships.  This office also provides assistance and services to students who may be eligible to access Veterans educational benefits.

Our goal is to provide accurate and understandable information, timely service, and monetary assistance while maintaining stewardship of public funds.  We believe that no student should be denied a college education due to lack of financial resources.

Students who are interested in applying for financial aid can start by completing the Free Application for Federal Student Aid (FAFSA).

All financial aid awards are based on information provided by the student and/or parents, availability of funds, and eligibility requirements. Any award may be revised based on changes in enrollment, cost of attendance, application for graduation, family contribution, or failure to meet Satisfactory Academic Progress .  Withdrawals or reductions in enrollment may affect an award or any future awards and may require the process of funds to be returned to Financial Aid. This process is known as Return of Title IV Funds.
Complete a FAFSA!
The 2023-2024 Free Application for Federal Student Aid (FAFSA) is now open. Complete your FAFSA to determine what federal aid (grants, loans, work-study) you can receive. You will need income information from 2021 to complete this application and will need an FSA ID and password to get started:
Create/Retrieve your Federal Student ID
Complete a FAFSA 
Scholarships at SENMC
The 2023-2024 SENMC Scholarship Application is now open!  Apply today to be considered for additional scholarships at Start Your SENMC Scholarship Application.

For more information about scholarships click here!
Veteran (VA) Services
For more information on veteran services click here!
Estimate Your Aid
Net Price Calculator can help you determine your federal, state, and institutional aid eligibility. Go through the steps to find your estimated financial aid.

Net Price Calculator
Contact Financial Aid
Location:
Room 107
Hours:
 Mon - Thur 8:00am-6:00pm
            Friday 8:00am-5:00pm
Phone:
575-234-9225
Email:
financialaid@senmc.edu