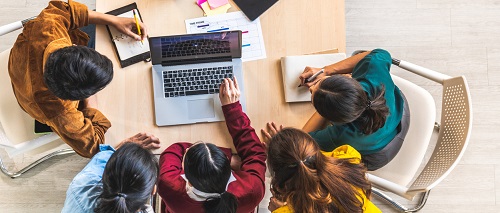 Submit the 2022-23 FAFSA
The 2022-2023 Free Application for Federal Student Aid (FAFSA) is now open. Complete your FAFSA to determine what federal aid you can receive. You will need income information from previous years.
NMSU Scholar Dollar$ Scholarship Application is open!
The 2022-23 Scholar Dollar$ application is now open! Apply today to be considered for additional scholarships.
Our Mission
The Office of Student Financial Aid and Scholarship Services supports the University's mission by providing access and equal opportunity for financial assistance to eligible students through federal, state, institutional, and private sources regardless of sex, color, age, or other circumstance.
Our Philosophy
The philosophy of the Office of Student Financial Aid and Scholarship Services is that no student should be denied a college education due to lack of financial resources. Our goal is to provide understandable information, timely service, and monetary assistance while maintaining stewardship of the public funds.
Eligibility
You MUST have completed a Free Application for Student Financial Aid (FAFSA) form. (Make sure to have your previous years tax information available. If you are a dependent student your parents tax information is also necessary).

You must be a United States citizen, national, or permanent resident to apply for financial aid.

You must have a high school diploma, a GED, or pass an independently administered test (approved by the U.S. Department of Education) to meet Ability to Benefit requirements.

If required, you must register with Selective Service or sign a statement indicating you've done so.

You must be in good academic standing and be making satisfactory academic progress towards your degree.

You must enroll at least half time (6 hours for undergraduates or 5 hours for graduates) for federal aid programs and full time (12 hours for undergraduates or 9 hours for graduates) for scholarships.

Need must be clearly established for need-based aid.

You must sign a statement verifying you do not owe a refund on a federal grant nor are you in default on a federal student loan.
No student will be denied financial assistance on the basis of age, color, disability, gender, national origin, race, religion, sexual orientation, or veteran status.
Estimate Your Aid
The Net Price Calculator can help you determine your federal, state, and institutional aid eligibility. Go through the steps to find your estimated financial aid.
Hours
Semester:
Monday-Thursday: 8:00 am - 6:00 pm
Friday: 8:00 am - 5:00 pm
Summer:
Monday-Thursday: 7:00 am - 6:00 pm