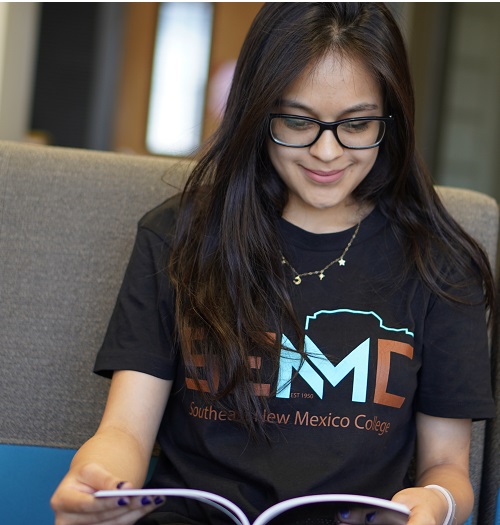 First Time College Student
The instructions below will take first-time college students step-by-step thru the process of applying for admission to Southeast New Mexico College. First-time students are defined as students who have never attended college from any institution. If you have attended college from another institution, you are considered a transfer student.
In July of 2021, House Bill 212 became law making NMSU Carlsbad an independent college named Southeast New Mexico College (SENMC). SENMC is in the process of transitioning from NMSU to SENMC. Due to the transition process, all degree and non-degree seeking students will temporarily remain with an NMSU status. Upon full completion of the transition, students will officially have a SENMC status.
Attention: While we transition, students will apply for SENMC admissions through the NMSU Online Admissions Application.
Contact Us:
Location: Room 111
Office Hours: 
Monday - Thursday: 8:00 am -6:00 pm
Friday: 8:00 am - 5:00 pm

Phone: (575) 234-9221
Email: admissions@senmc.edu