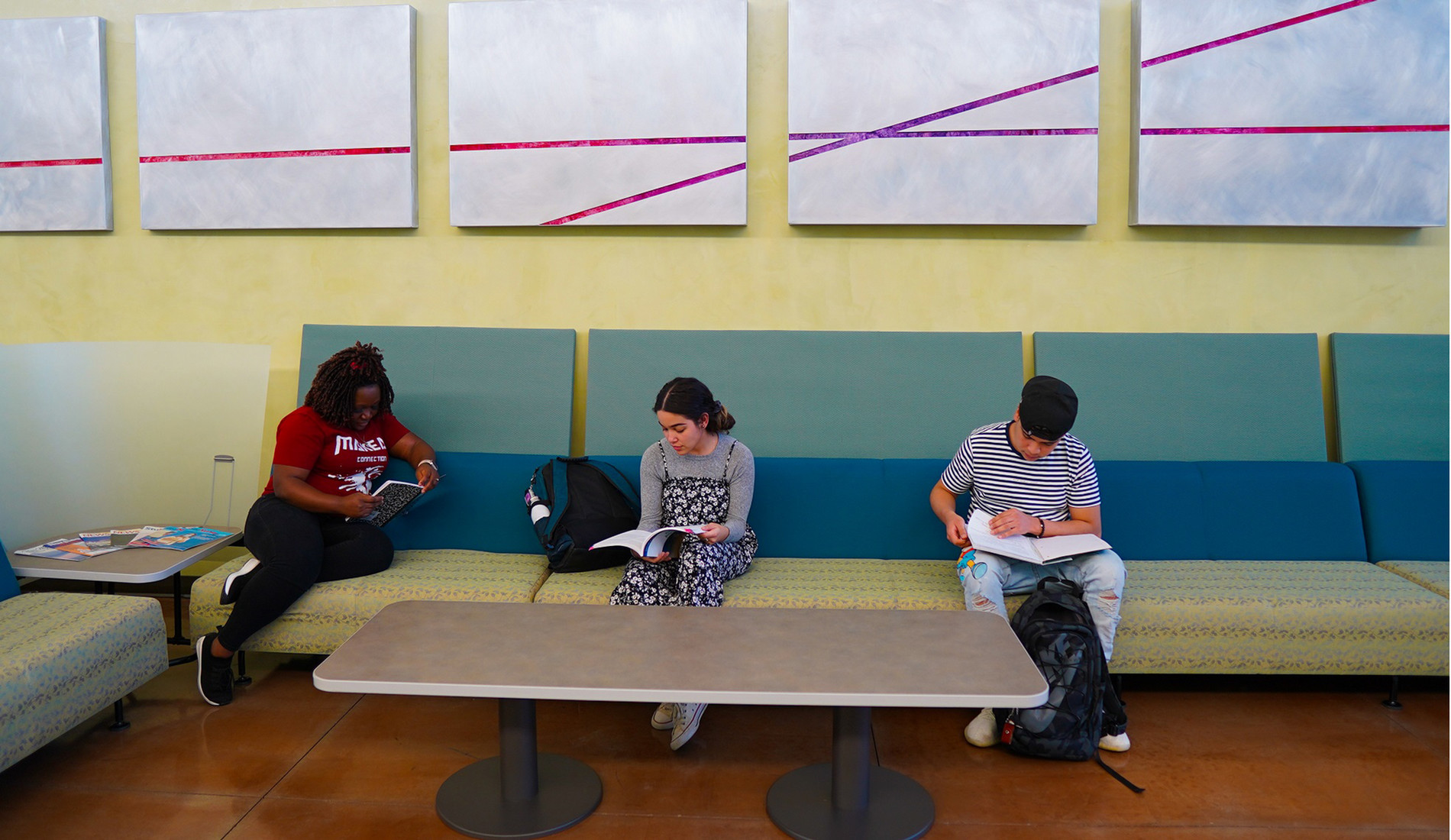 Returning Students 
The instructions below will take returning college students step-by-step thru the process of applying for admission to Southeast New Mexico College.
You will need to perform the following tasks:
Apply to submit an online application (Note: this account is for Admissions only)
After you have submitted your application it usually takes about 24 hours until you receive a phone call and email from your processor with your next steps. For reference view the SENMC  student checklist. 
1) Have official transcripts (from High School, GED®, HiSET®, and previous college(s) sent to:  admissions@senmc.edu  SENMC, 1500 University Dr., Carlsbad, NM, 88220. 
Official transcripts must come directly from the institution where you obtained your diploma. If the document is delivered to us from anyone, other than the institution, it is not considered an official transcript.
Testing may be waived for students who have finished High School within the last 5 years or for those who have completed the ACT/SAT within the last three years. For those who graduated after the 5-year period or completed a GED/HiSET, you will need to take a placement exam if you have not taken Math or English courses in the last two years and do not have a college degree. Call (575) 234-9221 to inquire.

To complete testing:

1) Contact the Testing Center at (575) 234-9322, Room 221

2) Check for testing availability (Contact Carol Boyd at (575) 234-9322)

3) Complete the math, reading, and/or English placement test as needed. Please have the following information with you: SENMC ID number and photo ID.

Optional: You may review test prep material at the Learning Assistance Center, room 253, or try the Online ACCUPLACER practice tests .

If applicable, talk with the Student Accessibility Services Coordinator about testing accommodations. Visit room 253C or call (575) 234-9321.
To schedule an appointment with your assigned advisor, visit: Advising.  If you have questions call the Student Services office at (575) 234-9225, or visit the SENMC campus at 1500 University Drive (Room 111), Carlsbad, NM 88220.
Check your account balance in the SENMC student portal and ensure that your financial aid is complete. You may pay tuition and fees by mail, phone, in person, or online at my.senmc.edu (Student Portal) . Stop by the Business Office in room 108 to inquire about the payment plan option or call (575) 234-9200
Your SENMC Admissions advisor will contact you regarding Welcome and Orientation, to help you prepare for the upcoming semester
Payment Due Dates and Options
Payment is due in full by September 15 for the fall semester, February 15 for the spring semester, and June 15 for the summer session. Those who wish to utilize the payment plan option will be charged a fee of $10 to accounts not paid in full by the 15th of each month during the term.
Contact Us
Location: Room 111
Office Hours:
Monday - Thursday 8:00am-6:00pm
Friday 8:00am-5:00pm

Phone: 575-234-9221

Email:
admissions@senmc.edu